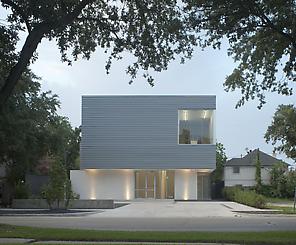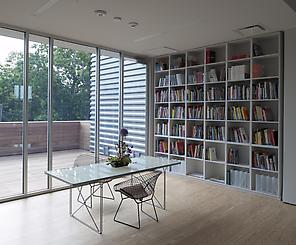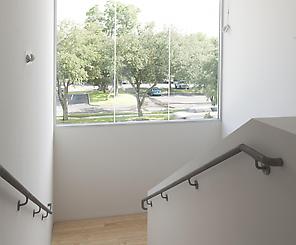 Founded in 1994 by María Inés Sicardi, Houston-based Sicardi Gallery supports midcareer and established artists whose work is marked by its formal and conceptual strength. These artists are major participants in international abstract, kinetic, conceptual, and constructive art movements, and they work in painting, sculpture, drawing, installation, photography, and video; many of them share a connection to Latin America.

Sicardi Gallery's mission has always been to inspire dialogue among collectors, curators, artists, researchers, and critics. With innovative and thoughtfully curated monographic and group exhibitions, Sicardi Gallery supports the development of new ideas and experimental projects, while also disseminating the work of established and historically significant artists.

Collaborating with curators and leading intellectuals in the field, Sicardi Gallery is committed to presenting its artists' work on an international scale and to definitively establishing each artist's placement in art historical scholarship. The gallery has placed work in major private collections and museums internationally, including Akron Art Museum, Akron; Jack S. Blanton Museum of Art, Austin; Museo de Arte del Banco de la Republica, Bogotá; The Museum of Contemporary Art, Los Angeles; The Museum of Fine Arts, Houston; The Museum of Modern Art, New York; The Nelson-Atkins Museum of Art, Kansas City; Pérez Art Museum Miami; Philadelphia Museum of Art, Philadelphia; Tate Modern, London; and many others. Sicardi Gallery also maintains an active art fair schedule, participating in fairs in Bogotá, Chicago, Houston, Miami, and New York.

Sicardi Gallery also specializes in secondary market placements of historical works by select artists, including Carlos Cruz-Diez, Gego, Hélio Oiticica, Alejandro Otero, Mira Schendel, and Jesús Rafael Soto. The gallery works closely with collectors to place important works of art from Latin America in international collections and institutions.

In 2012, Sicardi Gallery moved to its present location in the heart of Houston's Museum District. Designed by Brave Architecture, the gallery building is an expansive 5,900 square feet, with two floors of exhibition space and a dedicated research center, available to researchers by appointment. Today the gallery consists of a partnership between María Inés Sicardi, Allison Ayers, and Carlos Bacino.

Sicardi Gallery is a member of the Art Dealers Association of America (ADAA).

Please note that Sicardi Gallery does not accept unsolicited artist submissions.